Description
This Heckler and Koch original factory owner's manual is a must have for any SP89 owner. We have one left.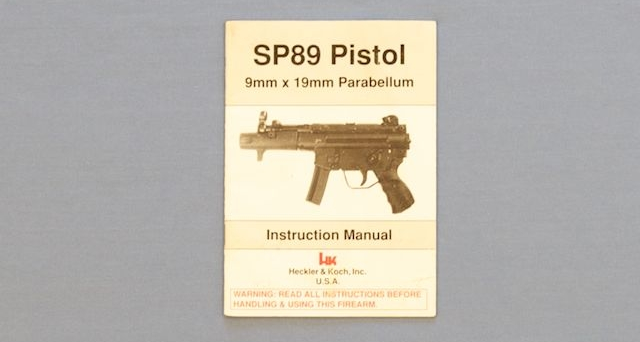 This manual is as rare as it gets. Original HK factory instruction manual for HK SP89. We have only this one left.
All sales are Final. See FAQ for firearm purchase Rules and Regulations.