Description
The 9mm Styer AUG magazine is very hard to find. We have only two left now. They fit into the well adapter that is shown for clarity. You need the 9mm bolt carrier and barrel to convert a .223 AUG into a 9mm version. That's like having two guns in one. And the 9mm version can be had with a suppressor.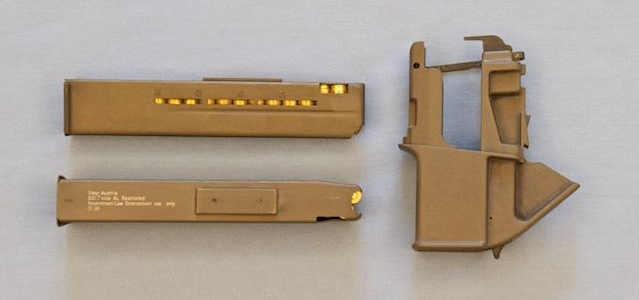 Firearm part sales are Final.  All NFA Rules apply.
Due to market fluctuations, all prices are subject to change.