Description
This is a real suppressor for a small .22 cal gun. You would need to make sure you were threaded the same way. We used it as a demo. The pen, or stun gun is not operative but does screw into the suppressor and is included as a "show only" accessory. You unscrew both the pen gun (as shown) and the suppressor and you can then screw them together.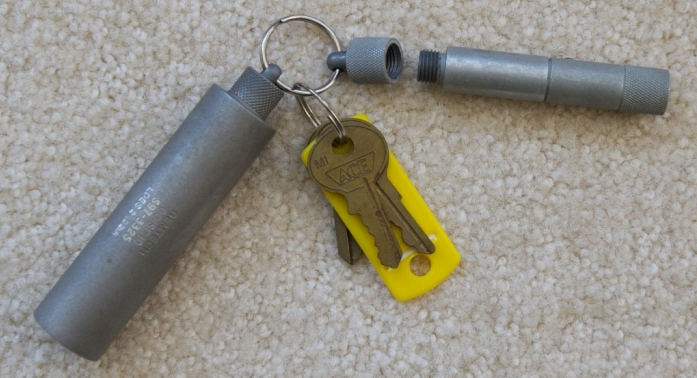 Call for shipping and payment options. Firearm sales are Final.
See FAQ for firearm purchase Rules and Regulations. This is a fully transferable suppressor. The "fake" pen gun is not a firearm. You Must be able to get a permit signature on a form 4. You can also become a dealer and purchase this, read the information in the FAQ section. It is not as hard as you may think.
Shipping will be actual FEDEX rates. Florida residents add 7% tax. All NFA Rules apply.
Due to market fluctuations, all prices are subject to change.