Description
Analyse the world's personal and crew-served weapons
Jane's Infantry Weapons provides you with a detailed country-by-country analysis of all small arms and crew-served weapons in service around the world, making this resource ideal for recognition, market intelligence and threat assessment. Details of development, technical descriptions, specifications and images ensure ease of identification while procurement is simplified through the inclusion of manufacturers' details. National infantry weapon inventories are also included.
Key contents include: Personal weapons, Crew-served weapons, Ammunition, Sighting equipment, National inventories
For more information see Wiki here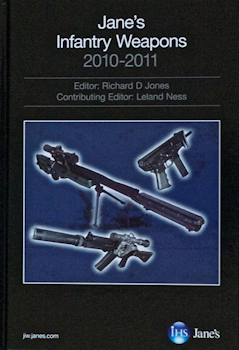 $875.00    Call for shipping and payment options. All sales are Final.
See FAQ for firearm purchase Rules and Regulations.  Read the information in the FAQ section.
Shipping will be actual FEDEX rates. Florida residents add 7% tax.