Description
This knife is made from fine steel that started out as a rasp / file. The pattern is quite unique. You can now have one of the knives that has been my pride and joy for many decades. This is from MY Personal Collection ( TheSearchlightDoctor of formally Prestige Arms).
Specifications: 
Thickness         3/16″
Blade length      5 1/2″  from tip to handle
Overall length   10 1/8″
Width                  1 3/4″
Handle               Stag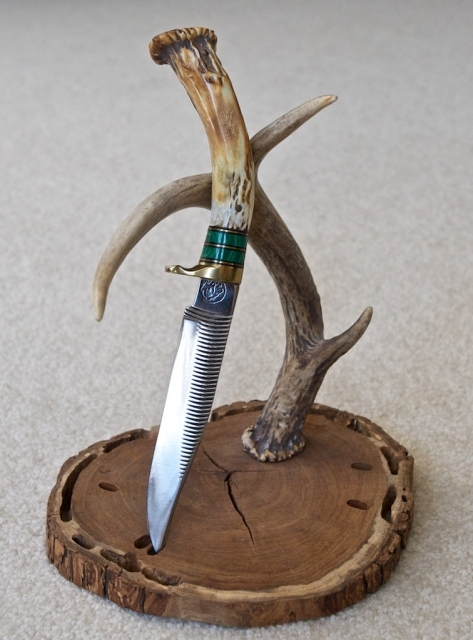 Firearm sales are Final. All NFA Rules apply.
Due to market fluctuations, all prices are subject to change.